Learn The Proven Techniques To Mastering Barre Chords Forever!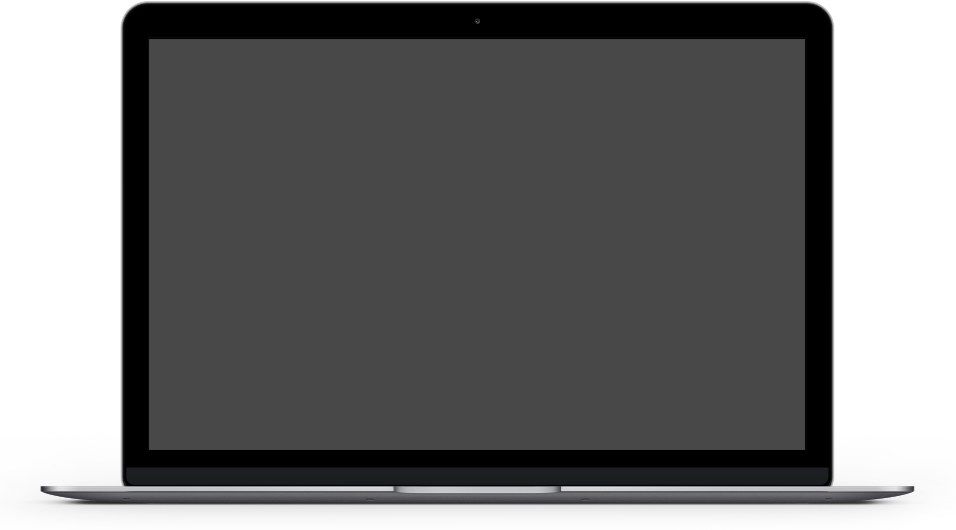 Using a set of simple & easy to follow techniques anyone can learn

When I started playing guitar, I found that open chords came to me quite easily. I thought "Yes! I'm going to master this in no time!" Then I encountered barre chords…

No matter how hard I tried, every time I strummed a barre chord it sounded embarrassing! I remember pressing so hard against the strings my entire hand would ache for hours.
Nothing seemed to work, and at one point I even considered giving up…
Without mastering barre chords, I couldn't play my favourite songs…which was the whole reason I got into guitar in the first place! To play the songs of my favourite bands, to write my own music, and play live on stage in front of an excited audience!
As frustrating as it was, I was determined to master my guitar playing, so I pushed forward! Nothing was going to stop me from figuring this out.
Then I discovered the simple techniques that make playing barre chords 100X easier!
After months of trial and error, practicing alone in my room night after night, I finally unlocked the techniques to mastering barre chords! And the truth is, it's not what you might think…
It's not about how hard you press on the strings, how big your hands are, or how "naturally gifted" you are. In fact, they're all complete myths! The secret to mastering barre chords lies in a few simple techniques, which when combined together, turn you into a barre chord machine!
And it all starts with mastering the basics! With guitar playing, many people try to run before they can walk. For example, mastering simple power chord technique and transitions is one of the first steps to mastering barre chords. This was one of the insights that transformed my ability to play barre chords!
And you can learn all of these techniques in my brand new and massively discounted course!
Struggling to play barre chords? You're not alone…


VIDEOS
5 modules with easy to follow step-by-step videos. View on desktop or mobile.
FUN EXERCISES
Interactive TAB player with exercises to help you bust your barre chords
GUIDES
Accompanying e-book guide with tips, tricks, do's and don'ts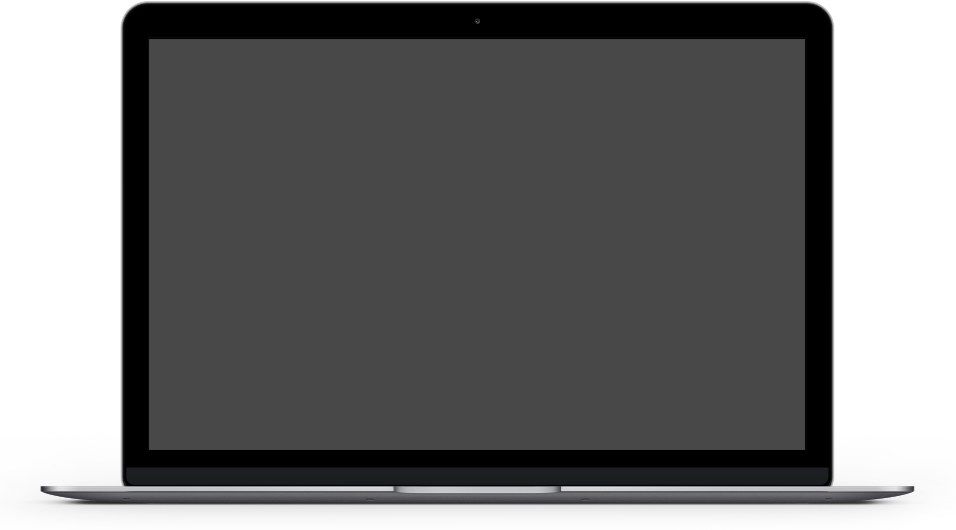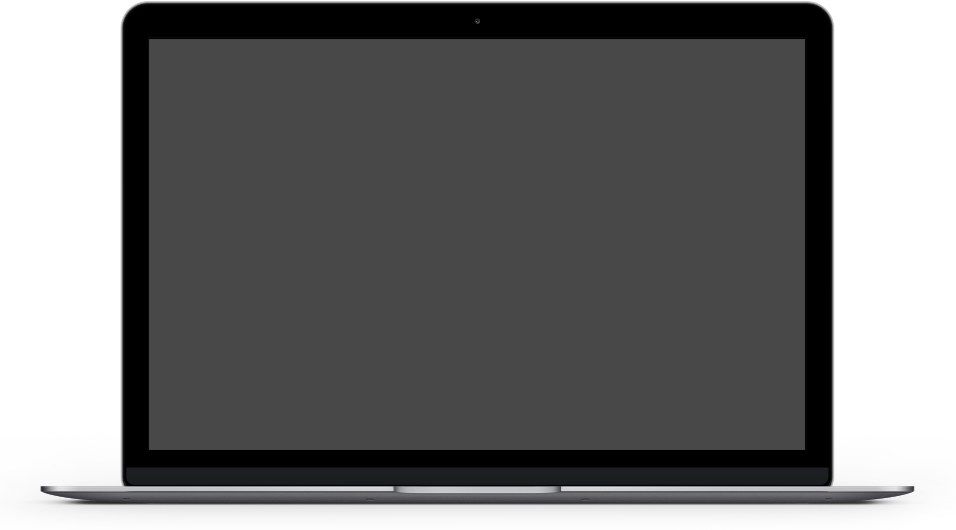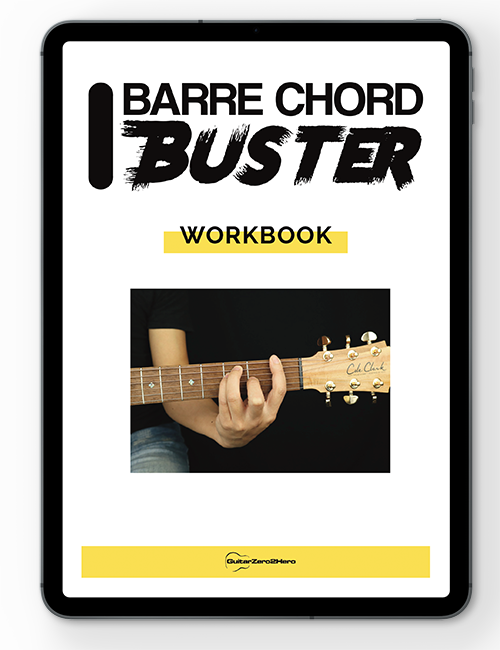 Foundational techniques that make playing ALL power and barre chords easier than ever!
A proven step-by-step system for improving the difficulty of chords you can play

Common mistakes of technique which could be destroying your barre chord progress (and how to avoid them)

Finger placement tips that will improve the integrity of every chord you play (and shave YEARS off your learning curve)

Chord blueprints that make playing any chord (and creating your OWN) simple and fun!

How to create chord shapes and transitions that make your playing fluid and smooth (to add that professional polish)

Diagrams, tutorials, and guides that break down every component needed to help you master barre chords in the shortest time possible
Here's the deal: The Barre Chords Buster course is custom-built for YOU if…
You've watched a tonne of videos, read a bunch of articles, and still you're still struggling with barre chords

You're ready to follow a set of proven systems & techniques and FINALLY get the barre chord results you want

You're ready and willing do the exercises and put in the work to master barre chords

You're committed to becoming the best guitarist you can be

I'm being real here, because I don't want you to think you're going to get results "by magic". What you're going to learn works! And it will save you LOTS of time and effort. But you're still going to have to work at it.
Is your ability to play ANY barre chord based song worth the price of three coffees?
If the answer is "Yes" (then you're like me), and you're going to LOVE this course.
Here's the deal. As a musician, there's nothing more satisfying than picking up your guitar and filling the silence of a room with a song.
And if this is a skill you want in your life, then click the BUY NOW button, and I'll see you on the inside.
I've giving away my BEST barre chord techniques! Here's just a taste of what you'll learn inside…
Step-by-step video course
5 easy to follow modules
Fun exercises and warm ups
Printable PDF guide
30 day money back guarantee
one time payment - lifetime access
In my 8 years of teaching guitar, I've never seen a more common roadblock than barre chords!
With all the students I've worked with, by far the most common sticking point is barre chords.
But the truth is, most of us weren't taught the right way! In my Barre Chord Buster course you'll learn the proven techniques that'll help you overcome your barre chord barriers, and start playing songs with confidence in no time.
I'm so confident you'll get incredible results with the course, I'm willing to let you try it risk-free for 30 days. This course is EXACTLY what I would have wanted if I was learning barre chords from scratch. It's the complete, end-to-end system that will take you as a beginner and have you mastering barre chords fast.
I'm putting my money where my mouth is on this one. I'm so confident you'll get amazing results with the Barre Chord Buster course, that if you're not satisfied within 30 days, I'll give you a FULL refund.
That's right, if you try the course and it's not for you, I'll give you all your money back, no questions asked. So what are you waiting for? Click the BUY NOW button below and I'll see you inside.

© 2020 GuitarZero2Hero. All Rights Reserved.